---
INFRASTRUCTURE SCENARIO OF INDIAN FOOTBALL
Author : Dr. Shaji Prabhakaran - Football Expert
One of the major challenges that Indian football facing today is a lack of adequate infrastructure at all levels of the game. This scenario is seriously hampering the development of beautiful game in India. However, with the intervention of various organizations such as FIFA, AFC, as well as the public and private sector, there is a chance that this situation may change for the better definitely in the long run, if not in immediate future.
It is important to understand that the quality and availability of sports infrastructure has a direct bearing on the quality of preparation and development of professional football teams and potential players. The level of infrastructure is also a deciding factor in determining the capability of a country to host both national as well as international events. Infrastructure is an important aspect in the drive towards fully realizing the commercial potential of a football event as well as capturing the attention and imagination of the fans.
Thus, for a professional league to succeed, clubs would not only require quality stadiums but also quality training infrastructure. Without this a league cannot become a commercially viable product and that ultimately has a negative impact on the overall development of football in this country. Today Indian football is stuck in the middle of a vicious circle of poor infrastructure, poor brand development and poor product, and to get out of this would require serious investment by multiple agencies spread over number of years.
Already FIFA has recognized the gap that exists as far as Infrastructure in India is concerned and therefore, rightly included an element dedicated to that in its 'Win in India with India' project. Under this project few artificial training fields will be constructed in next few years time and FIFA has already approved few centres recommended by AIFF. This news comes as a welcome relief for the Indian football fraternity which understands the importance of such upcoming facilities. Asian Football Confederation President Mr. Mohammed Bin Hammam announced in front of an Indian delegation a few weeks ago that AFC will fund training facilities for professional clubs in India. All this indicates a growing interest of FIFA and AFC towards elevating the standard of game in India and helping Indian football to reach its true potential. Clubs in India are thrilled with the news and must be working overtime to ensure required land is available with them to qualify for the AFC offer. Although few may finally be able to avail of this offer as it is a known fact that only few clubs have access to their own land.
India is not the odd one out as far as its clubs are concerned. Infact, worldwide few clubs actually own stadiums, take the example of Europe where 83% of clubs depend upon external agencies such as the municipal department for stadium infrastructure. Therefore, for clubs the most important aspect is to ensure guaranteed access and availability of quality stadiums for their leagues and other activities through an arrangement with the owners of the stadiums, be it private or public.
Though FIFA and AFC are planning to invest in training facilities the question remains as to who is going to invest in the development of quality stadiums in India. For adequate stadium infrastructure to come up in India, it would require a different approach by governing bodies as well as interested private parties. It is understood that government will not invest in new stadiums or on major renovation unless India is going to host mega events such as Commonwealth Games. For Commonwealth Games government has invested more than US $ 2.5 billion, major part of this investment has gone on to stadiums. For example when Qatar hosted Asian Games 2006 it built excellent stadiums for football and the same facility will be used for AFC Asian Cup 2011. But for government, it is not always possible to commit massive investment for hosting mega events like Asian Games or Olympic Games or AFC Asia Cup (Football) considering government commitments and obligations towards other growth targets including social development.
One way out of the vicious circle is the promotion of Public-Private Partnership models which can propel a new beginning in the sports infrastructure sector.
The demand for new stadiums is only going to rise given that sports in general and football in particular is garnering greater attention in India especially because of a growing audience and a changing mindset. In such a scenario it won't be possible for the government alone to part with substantial resources for sports infrastructure development and definitely it would require massive private funds to flow into this crucial sector. A PPP model would definitely attract corporate interest. Take the case of Mumbai based Sports Company, TransStadia which is investing substantial funds in building the first world class multi-purpose stadium in Ahmedabad under a PPP model with the Government of Gujarat. TransStadia has a UK based technology partner StadiArena, with which it has signed an exclusive licence for patented convertible stadium technology in South Asia. The entry of TransStadia into the Indian sports industry is great news for Indian football since it has plans to come up with 12 stadiums within the next 5 years which might solve some of the major infrastructure problems of Indian football as well as a few other sports.
It is extremely important for all the state governments to have in place PPP friendly policies towards the development of sports infrastructure. Additionally, sports governing bodies will also have to do their bit to speed up the process so that private players like TransStadia get a massive boost towards investing in new stadiums. Another aspect which needs focus is that of the up-keep and management of existing stadiums. In order to fully exploit present stadiums and to generate revenue out of old infrastructure, the government has to partner with private organizations on priority without which government owned stadiums will continue to become dead assets and have a negative impact on the development of football as well as other sports in the country.
---
Indian Football : A Decade of High Hope and Expectation
Author : Dr. Shaji Prabhakaran - Football Expert
Indian football is expected to make a huge leap forward in this decade considering the progress it has made in last few years. The consistent success of senior team under Bob Houghton since 2007 has given ample indication and confidence to fans that Indian football has a far better future in the years to come. The highlight of the last decade was Team India qualifying to the Asian Cup 2011 for the first time after 1984 and the success has only strengthened the belief that India has a huge potential to succeed at international arena. Further the victory at SAFF Championship with its B team in Bangladesh painted the fact that India has a good talent pool. Lately it is not only success on the field but also success off the field paint far greater optimistic picture of Indian football. AIFF President, Praful Patel since taking over is highly successful in attracting substantial funds towards Indian football. Interesting fact is that Mr. Patel was able to attract funds from most unlikely source like, BCCI. The entry of Panasonic reflects the mood of market towards Indian football under the dynamic leadership of Mr. Patel.
The big test for India would be at AFC Asian Cup 2011 in Qatar, where India will be competing with best in Asia. Last decade whenever India played with Asian giants, the results were not that encouraging. Therefore, Asian Cup gives perfect opportunity to India in analyzing how far India has progressed in last few years. Lately, Team India is boosted with unprecedented funding for its preparation and team is expected to prepare in the best manner to perform optimally at Asian Cup. Though there may be high expectation for team to perform but at the end if the team only manages to qualify for the next round then also it should be judged as a great step forward for Team India. Finally, it is known and expected, team would perform to its potential but what is important for Indian football, is to display a performance of high hope both on and off the field around Asian Cup. In other words, Indian football should be able to showcase its future potential to the world and fans at large before, during and after the Asian Cup.
Though our national team has won important trophies in recent past and moving in the right direction but aspiration of nation is to see India in the World Cup. When 32 nations compete in South Africa 2010 World Cup every football fan from India would have a question, why India is not there? At that time there would be million questions and answers from different quarters. Important to understand here is that football is extremely competitive worldwide and at present from Asia there are only 4 slots for World Cup. This time teams like Iran and Saudi Arabia have failed to qualify, that shows how competitive football has become in Asia too. India definitely has a potential to be in the World Cup but it all depends, how faster we make our football highly competitive and reach nearer to Asian standard. To achieve this landmark goal there has to be a multi-pronged long term strategy, which should be spelled out in public to engage and attract support of all stakeholders towards this crucial goal.
Indian football is all likely to achieve many milestones in this decade and by the end of this decade India should be able to establish itself as one of the best football playing nation in Asia. It should continue to expand and focus on development work, and strategically address all challenges to position India amongst high growth market for world of football.
---
Are the European Clubs sliding into a Debt Trap?
Football fans around the globe closely follow European football. The matches featuring teams of the major football leagues across Europe draw huge viewer ship. The matches in the Barclays Premier League (England), Bundesliga (Germany), La Liga (Spain), Serie A (Italy) are keenly contested as also the slightly lesser known Dutch League, the French League and the Scottish League.
The professional football clubs across Europe vie for fame and supremacy. Not only do they constantly vie to improve their positions in their local league but also in the larger European arena, i.e., the UEFA Champions League and the Europa Cup competition.
As a means for undisputed domination in Europe, major clubs have been spending lavishly to rope in players of exceptional caliber and skill. Astronomical amounts are paid to the players as also to the clubs as transfer fees. Football is no more a means of enjoyment of the game. Instead it has degenerated into tactical battles amongst the clubs across Europe. Several battles (matches on the football arena) won will provide the clubs to win the war (UEFA Champions League or the Europa Cup). With this mindset amongst the boards of directors of the various clubs across Europe, there is a question mark being raised about the long-term stability of these clubs. UEFA, the apex body of European football is justifiably worried. A recent survey done by UEFA amongst 650 clubs across Europe revealed that more than 50% of the clubs were making losses year after year and that 20% of such clubs were found to be making huge losses, spending nearly 120% of their total revenue generation.
UEFA officials have also learnt from the survey that one-third of the clubs across Europe were dishing out 70% of the annual revenue generated as players' wages. Although revenue generation normally increases every year by 10%, average players' wages rose annually by 18%. UEFA feels that this ominous trend could spiral unmanageable inflation in the near future and that the time was ripe to exercise a bit of fiscal discipline and commonsense spending by clubs across Europe.
Most clubs across Europe have accepted UEFA's findings except for the big clubs of the English league who have misgivings about imposing caps on future spends. Michel Platini, the exotic French footballer and now UEFA president agrees to a certain amount of financial fair play and has advocated a three-year time limit for the clubs to break-even failing which such recalcitrant clubs could be potentially barred from participating in future European competition such as the UEFA Champions League and the Europa Cup.
This could spell doom for the heavy spending English clubs such as Manchester City, Manchester United, Chelsea and Liverpool as also the Italian clubs Inter Milan and AC Milan. Spanish Club Real Madrid also falls in this group of lavish spenders.
The fact that clubs have been spending huge sums in player recruitment can be seen from the above table where a list of top twenty players in the European arena who have been acquired after paying astronomical monetary consideration. To arrest this malady amongst the affiliated clubs, UEFA is seriously contemplating to put a limit on the over reliance on debt and benefactor spending on players wages and transfer fees. The recent experiences of English clubs, Portsmouth and West Ham United are seen as ringing the warning bells and for the need to exercise better fiscal discipline and prudent wealth management.
Article compiled by :Rana Bose
---
State of Indian football through the eyes of an Englishman
A young Englishman who had qualified as a football coach in 2008 from London chose to take up an assignment in India to help the budding youngsters to develop their football skills. Mr. Darren Wiltshire, the Londoner had earlier visited Peru, Argentina and Brazil in 2009 to understand how professional club coaches in these Latin American countries go about training their players. He wanted to understand what really makes a Latin American footballer so skilful and possess outstanding techniques with the ball? Was it better coaching, less coaching or more contact time with the ball? In Brazil and Argentina he found the boys spending hours together each day with the ball at their feet. There were numerous small-sided games which increased and improved ball contact in the players. Simply put, he felt that the more the touches with the ball the more improved is the ball manipulation and understanding.
With this in mind the gentleman set off to India to share his expertise of football coaching. He set up base at Nagpur and began imparting football lessons to the youngsters. He was initially very sceptical as he knew beforehand that the country was obsessed with of cricket. Surprisingly, reaching a non-football playing centre in Nagpur he was surprised to find that despite cricket's popularity in the household, there was place for football as well.
During his stay at Nagpur, he made a trip to a small time town called Gondia (a 2 hour trip by train) to conduct a coaching camp there. To assist him was a young Indian coach named Savio Andrew. The camp was attended by players of all abilities with kids with exceptionally high quality football skills as well. One of the players was a 12-year old schoolboy who displayed extraordinary skills. Out of inquisitiveness he enquired with the boy's English speaking uncle whether the kid was attending any clubs or coaching camps. The answer was in the negative. Mr. Wiltshire thereafter approached the Games Teacher of the boy's school asking if the boy could be associated with a football club. The Games Teacher responded by saying that as Gondia was a small no descriptive town the boy could not catch the eyes of the Clubs of the big cities. To Mr. Wiltshire, the boy was a gem and could walk into any youth coaching program of an English professional club. It slowly dawned to him that, although this country did have budding talented footballers, in the absence of a structured youth development programme these talents were going to waste.
His assistant coach Mr. Savio Andrews has seen the development of football in local schools and clubs around Nagpur for years. He was ably competent enough to identify outstanding young players who could potentially go on to representative football. But, if Savio was to approach a professional club now, his email would be ignored. This is where the AIFF should step in to monitor coaches across the country. Then coaches like Savio could be trusted with the task of identifying players.
Unfortunately in India talent spotting and youth development programs perhaps are done by an official of the AIFF or a group sitting in one of the big cities or in its headquarters in Delhi or in Kolkata (Bengal), Panaji (Goa) or Mumbai (Maharashtra), selecting players on the recommendation of his or their friends via Skype!
In England and Europe, the emphasis is to develop the players' carriers at a very young age. In Nagpur, he found that coaches and administrators were holding players back so they can stay part of their club, school or organisation. This malice is there in other parts of the country as well. A time will come when these immensely talented boys will drift into playing more and more of recreational football instead of making a mark in professional football as they were not nurtured when it mattered most.
Mr. Wiltshire enjoyed coaching the senior team in Gondia, (the 18, 19, and 20 year olds) who displayed excellent technique and dedication to the sport. Savio helped him by translating into Hindi. Some of the boys in this age group had the potential to be professional players. However written across their faces was the fact that they felt there is next to no chance, they seemed to feel they will never have the chance to display their talent to a wider audience.
With over 1 billion people, India should be qualifying for consecutive World Cups, instead of languishing low in the ranking table. He feels, as do all sensible football lovers that a well constructed youth development program is put into place across India where qualified football coaches are entrusted to oversee these programs.
He looks forward to return to India sometime in 2010 to continue in his quest to help small town boys make a mark in the big league of representative football.
Article compiled by :Rana Bose
---
The Premier League...Home Of The Beautiful Game?
Author: A. Hague
Since it's establishment in 1992, the F.A Premier League has long been regarded as the best football (or soccer - depending on where you reside) league in the world. It is seen as the best stage for the professionals that play the game to ply their trade in front of millions watching across the globe. Backed by flocks of passionate fans, young and old alike, the Premier League boasts a support base unprecedented by any other competitive league across Europe. All this aside, the first tier of the English game holds so much more, and goes along way to justify it's crown; the home of the beautiful game.
From August to May, Saturday afternoons take the very highest of priority for many families up and down the country. Like a religion to some, 3 'clock simply can't come soon enough. It is commonly known as 'living for the weekend'. But just what exactly is it that draws the tens of thousands in every game, pouring their hard earned money into 90 minutes of pure adrenaline?
It would be easy to say that the greater part of the reason is due to the presence of Arsenal, Chelsea, Liverpool and Manchester United. Four of the biggest and well known teams across the world, these clubs have firmly cemented themselves at the very top of the league. Their long and successful histories are very much entwined, throwing up more classic clashes between them every season. The press-room duels between the managers are often the subject of newspaper back pages and tension between fans can, with the use of a well known cliché, be cut with a knife. And the reason these teams are so successful? The world class talent that these teams boast. Highly paid world superstars, recognizable across the world, these finely tuned athletes capture the inspiration of budding footballers and the hearts of teenage girls.
The high-scoring games that these teams throw up adds spice to the encounters. It has become over the years almost impossible to predict the outcomes of such meetings. From dull draws to 6 nil romps, the appeal of such matches draws in literally tens of thousands of fans. This figure of course not counting the millions watching from their front rooms. For the teams outside of the 'big four', the visit of such world class talent to their home grounds can be special events. Suprise victories, incredible draws and heart-wrenching losses are all to be expected. Sell-outs are standard and carnival atmospheres are usual place.
Take a look outside of the 'elite' of the Premier League, and you will see that there are, at times, even fiercer battles between teams that many (outside the UK) would be unfamiliar with. Everton, Aston Villa, Manchester City, Tottenham and more recently Fulham all share a particular rivalry with each other. The battle for fifth, sixth and seventh place is a hotly contested battle. The unpredictability of these teams makes for a to-the-wire race every season. It is often the case that the UEFA Cup (now Europa League), places are settled at the death on the very last day of the season. Picking winners between these teams is no easy feat as their ever-present places often throw up suprise results at the top. For these teams however, they find themselves playing for bragging rights. Aston Villa aside, the others all have rivals within the big four. Chelsea better Fulham, Arsenal better Tottenham, Liverpool better Everton and Manchester United better City. The thought of their neighbours having the upper hand is for some too much to take and every part of them lives in such fixtures, making the Premier League 'Derby day' an event to treasure.
Below the 'battle for Europe' the gulf is huge. Relegation dog fights occupy the remaining places. Teams very scarcely find themselves as also-rans as in the Premier League, they are either there or on the way down. Many say that it is far more enthralling to watch the ensuing scraps of the 'battle for survival' than the race for the title. Like at the top, the same teams appear routinely down the bottom, namely Portsmouth, Wigan and Bolton. The last minute goals, dubious penalty's and harsh sending off's all contribute to such a magnificent display of hope, desperation and luck. Fans usually clasp their hands in prayer and jump with ecstasy; often in the same game. The emotional rollercoaster of the Premier League basement is undoubtedly an event that many wish to avoid but enjoy nonetheless.
Such an atmosphere is sustained by the players that share the same passion when on the pitch. Harshly criticized for sometimes not giving their all, crowds can make ninety minutes hell for those players that see game as below them. It is because of this flair that the heartbreaking moments of Premier League keep the droves coming back. Each season holds new high's and lows for the 20 teams that contest one of the most coveted titles in football, if not the title, simply a place in what can only be described as the true home of the beautiful game.
About the Author:
Currently a student in the U.K, I am looking for a place in which I can gain experience and recognition within the writing industry.
Article Source: ArticlesBase.com - The Premier League...Home Of The Beautiful Game?
---
Soccer Jerseys Still Popular Despite Credit Crunch

Author :Sandy MacGregor, Visit his site www.myfootballkits.co.uk
Soccer jerseys are now one of the most popular sportswear items in the world and this is purely down to the massive and ever increasing popularity of the sport. Soccer really has become the number one supported sport in the world which has increased fans interest in different soccer jerseys. Every team has at least a home and away jersey but many often have a 3rd jersey, usually used for playing in some sort of competition like the Champions League.

Most fans buy at least one of the jerseys for their club sometimes getting the name and number of their favourite players on the back of their jersey, or indeed their own custom name and number. What has been increasing though is the interest in not just your teams but also other teams jerseys from around the world, with Premiership soccer jerseys in particular being very popular at the moment largely due to the fame of players like Cristiano Ronaldo and Fernando Torres.

The top teams in the world usually change their jerseys either every year or every two years meaning that the designs are always having to change. One of the biggest changes we have seen over the last few years is the move towards synthetic materials for making jerseys. Soccer jerseys had previously been made of cotton but this stuck to players when they began to sweat so new materials have been developed for the jerseys that make them absorb less moisture which makes it more comfortable to wear whilst playing soccer.

Major international competitions like the World Cup are major sporting events on the soccer calendar and give fans the chance to support their country. International soccer jerseys are very popular throughout the competitions as it allows fans to show their support for their country or their favourite player. The top football jersey manufacturers in the world are Nike, Adidas, Umbro and Puma but more and more manufacturers are starting to come on the scene most notably the like of Lotto and Canterbury have began to grab themselves a foothold in the market.

With the soccer season just finishing we are just about to get to the time of year when the new jerseys are getting released. A lot of the new soccer jerseys will be available for pre-order at the moment with the official release date likely to be towards the end of June for most shirts.
GUEST AUTHOR : DR. SHAJI PRABHAKARAN AND HIS OTHER TOP ARTICLES

The role of Stadiums in the development of Football in India
The Role Of Stadiums In The Development Of Football In India Interview With Director Vision at All India Football Federation, Shaji Prabhakaran Today Director Vision at All India Football Federation, Shaji Prabhakaran, took time out to answer our questions on the role of stadiums in the development of Football in India. Here is that interview: Courtesy : www.stediatech.com

Q. :: How important are stadiums in the development of football in India?

A. :: Indian football has a huge potential to grow and in order to reach to its potential, football infrastructure has to improve significantly sooner or later. Most of the Stadiums in India are directly under the control of government agencies and most of these Stadiums does not fulfill the FIFA specifications. If new stadiums are constructed as per international norms keeping in mind the safety, security, spectator amenities, stadium design, quality turf, media facilities, broadcasting requirements, availability of public conveyance (proper location), etc, can attract the interest of large fans towards Indian football. The professional league (I-League) of India which started in 2007 attracts average spectator of 7000 per match and with the better stadiums this number will go up significantly. At present no professional club in India have their own Stadiums and for all their home matches they have to depend on external agencies. Clubs have to plan their own Stadiums for the future or an agreement with a Stadium Owner for guaranteed access to an international standard stadium for the full season, which is going to be great for everyone associated with the league and club. Good stadiums will not only be good for I-League matches but also attract good international matches in India. My analysis is that with new stadiums the revenue will go up significantly from different sources (sponsorship, naming rights, gate collection, better events, corporate hospitality, renting, branding, retailing & merchandising, etc.) and that will result in increased investment in the development of the game. The challenge would be to attract funding for the stadiums across the country since it would require substantial investment.

Q. :: How can stadiums and sport groups work together to support the development of football in India?

A. :: Different sports group can plan to invest in the stadiums and devise a revenue sharing model for all the stakeholders of the game so that the game receives continuous investment at all levels of the game in future. In today's scenario neither the clubs nor the football associations (States or Provinces) across the country has got resources to invest in new stadiums. But through public-private partnership including sports group or an external agency can fund the stadiums, if that happens it will give a tremendous boost to the game in the country. Government agencies may allot required land for the stadiums and FAs or clubs in partnership with sports group can plan the process. If this partnership can be formed then it will bring higher investment in the game and that will result in qualitative development in the game across the country.

Q. :: How can the Internet be used to develop football in India?

A. :: Internet can become a popular medium in India to promote and develop football. India is one of the fastest growing economies of the world and when India is having approximately 50 million online users at present (it is growing very fast) and 73 per cent among netizens are online buyers, and with more than 50% of its population is below 25 years of age. It only strengthens by belief that Internet can become one of the best medium to promote football, and definitely it provides perfect digital platform for brands to communicate with its target consumers. The exposure opportunity of brands or products through internet or mobile platform is very high in India, and at present Cricket is exploring the digital platforms to its best.

Q. :: How will football develop in India over the next five years and how what impact will stadiums have on this development?

A. :: In next 5-10 years Indian football will become one of the high value products in India because there is tremendous attention and interest from all the stakeholders to invest in the game for the development of the game. India has never played in the World Cup and the nation of billion very much aspires to be there, which may come true in next two or three decades time. FIFA, the world governing body is planning to implement the project called, "Win in India with India" within this year, which will help to improve football infrastructure across the country and especially of professional clubs. Big corporate houses like Bharti, the telecom giant from India has finalized a plan to invest in an international standard football academy, which may be worth more than 100 million, and one of the biggest international brands in football may become their partner to execute the project in India. The FA is constantly engaged in restructuring its football structure across all levels of the game and is in dialogue with probable partners to attract larger investment in the game. FA has signed a long term marketing and broadcasting deals with Zee Sports for I-League and for other FA properties. Negotiations are own to rope in few more sponsors to support youth programmes and other elements of the game in the country. In schools especially in major cities football is the most popular sports and a recent survey corroborates that fact. Above development only indicative of the fact that football.

In order to optimize the development of Indian football, the development of stadium infrastructure is going to be the key. As I have already stated that without good stadiums the I-League cannot grow big in India and if the professional league cannot grow then it will hamper the development of the game. In other words, without strong league India cannot have strong national team. Therefore, it is of paramount importance to attract investment in stadiums but new stadiums need to be constructed not only in quality but also in quantity at least to cover popular football pockets of the country in the first phase. For example, Indian Cricket board, 'BCCI' has constantly invested in stadiums and that is how they could plan and execute highly successful 'Indian Premier League' in its inaugural year i.e. 2008.

If any of the big events are coming to India like, Asian Games 2018 or Olympics 2020 or AFC Asian Cup 2019 then I see Stadium infrastructure problem getting resolved without much problems. There is a possibility of attracting investment in multi-purpose stadiums through investors may be because of ROI.
POSITIVE IMPACT OF AFC CHAMPIONS LEAGUE
GUEST AUTHOR : DR. SHAJI PRABHAKARAN AND HIS OTHER TOP ARTICLES

The tagline "The Future is Asia" will come true sooner or later for Asian Football. Asian Football is making definite progress but the gap is still significant when the results of Asian teams are compared in the World Cup with teams of other continents. No team from Asia qualified for second round except Australia in the 2006 World Cup. The standard of professional football in Europe is very advance and most of the leagues are very competitive in Europe. Moreover, most of the highly talented players from South America and Africa are playing in the highly competitive leagues of Europe. It is encouraging that more and more players from Asia is being signed by European clubs to play in the highly competitive leagues but there number is still not significant compare to South Americans or Africans.
Asian Football Confederation is aware of this gap and in last one decade it has taken number of steps to develop football in Asia and most important one was to professionalize the Champions League and re-launch it with total revamping in 2009. Thus the fully professional AFC Champions League (ACL) took off in March 2009. The architect of revamped ACL is Mr. Saburo Kawabuchi of Japan; he is a popular figure of Asian Football and a visionary football leader from Japan. The former President of Japan Football Association, Mr. Kawabuchi is credited with the success of J-League and its launch in 1993. It was an appropriate decision of AFC to appoint Mr. Kawabuchi to head the AFC Professional League Ad-hoc Committee for the revamping of ACL and professionalize the whole structure of not only of Champions League but also leagues of member associations across Asia.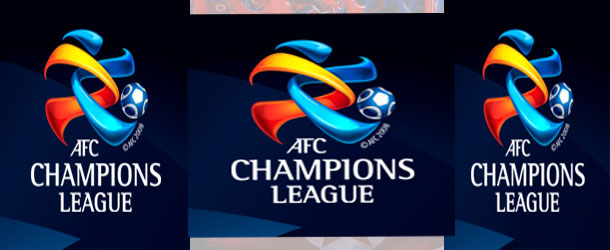 The AFC Professional League Ad-hoc Committee devised ten criteria to select teams from member associations, and evaluation of criteria was done very objectively with points and rankings. Each of the ten criteria carried specific points which varied from 20 to 100 points. Twenty one countries were assessed and Committee visited each of the countries to study and evaluate the set criteria. In the first evaluation, only Japan could meet the criteria but in the following phases of evaluation other major countries made it to the Champions League, which was reported in October and December 2008. Thus clubs from 10 countries got direct entry to ACL and 3 countries in the play-off stage. That made total 35 clubs from 13 countries namely;
Japan (4 clubs), South Korea (4), China (4), Iran (4), Saudi Arabia (4), UAE (3 + 1 in play-off), Australia (2), Uzbekistan (2), Qatar (2), Indonesia (1+1), and one club each of play off from Singapore, Thailand and India. From play-offs two teams qualified for ACL and thus 32 clubs are currently involved in the 8 groups ACL 2009.
No doubt it was a challenging task to revamp the ACL and make the competition more exciting and popular event. Moreover, to re-brand ACL and attract fans, media and marketers to be part of it in a big way, was not an easy task. The involvement of high profile sponsors like, Qtel, DHL, ING, Emirates, etc., in the ACL, is only indicative of the fact that revamped ACL product is attractive to the marketers and they believe that they got an effective medium of communication platform to connect to their target consumers. ACL with US$ 8 million as prize money and better facilities for teams result in far better competition at this elite event. Definitely in the years to come ACL will grow as one of the high value sports properties in Asia. With advent of ACL, domestic leagues will also improve qualitatively because the criteria for qualification to ACL will be constantly upgraded progressively to highest professional standard in next few years time, which will make every member associations put in place the best professional structure for the league. In other words, each member association league should grow technically and commercially in order to attract larger fans, media and marketers towards its league.
Commercially for ACL to grow and position its brand will take some time and that can only happen if most of the clubs involved in the ACL puts its professional structure in place but to take best use of that professional structure of the club again depend upon the domestic league adopting professional structure in true sense without much delay. The other weakness in the ACL is the gap among the 32 clubs and if gap remains too wide between the clubs then competitive value of the ACL will not be attractive. The other area of challenge will be to attract larger television audience across Asia. UEFA Champions League has a huge television audience across Asia and ACL has to compete directly with this high value property. But initial data of ACL viewership is encouraging which is significantly higher than last season. It will be bit premature to predict whether ACL can break the market leadership position of UEFA Champions League or not. Still ACL can position itself in select target market space and can extend its brand value by building its brand personality by each passing year. One should not forget that UEFA Champions League also took time to establish that leadership position and it has constantly worked on improving its structure to attract larger commercial and fan base. There are chances that in future ACL may again be challenged by top clubs of Europe since there is a serious talk of starting European Super League for top clubs of Europe in a totally new format. Other important aspect is that best players from Asia should be involved in ACL otherwise it is again difficult for the ACL or clubs to grow and attract market space. In today's scenario most of the best players from Asia are attracted to play in Europe and many are playing in Europe, which again attracts fans to be linked to European clubs more than its own club in Asia. It is all due to brand value of clubs and the leagues of Europe, and of course it's higher entertainment value.
The most significant part to understand here is that when Japan made huge strides forward because of the success of J-league model, and the success of Japan only gives that optimism that the true hard work that has gone in revamping the ACL will result in huge dividend to Asian Football in the coming decade. AFC deserves all credit to bring about this change in ACL and this change will result in better national teams from Asia in the years to come. If ACL can raise its competitiveness significantly in next few years time then it automatically improves the competitiveness of the players involved in it, and that competitiveness will translate into better national teams. That's how Asian teams will emerge as a serious contender to win the World Cup in future and then Asia will become true future of World Football.
GUEST AUTHOR : DR. SHAJI PRABHAKARAN AND HIS OTHER TOP ARTICLES