LIVE
||
2019
||
NEWS
||
TEAM
||
FIXTURE
||
RESULT
||
TABLE
||
EBF
||
ATK-MB
||
MSC
||
GTFC
||
DERBY
||
OTHER
||
STAT
||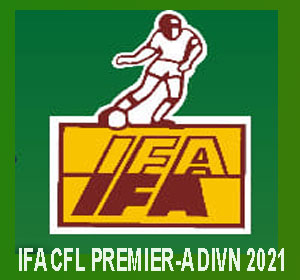 IFA CFLPREMIER - A 2021-22
IFA ANNOUNCED THE GROUPS OF CFL PREMIER A
12.7.21:
The matches of CFL Premier Division A is likely to start from the last week of August. In a meeting with the participating clubs IFA divided Fourteen teams into two groups. SC East Bengal did not attend the meeting at the IFA office. As SC East Bengal did not announce that they will not participate, so they are also included in the Group.
GROUP: 1
A) Bhawnipore Club, B) SC East Bengal Foundation, C) Southern Samity, D) Mohammedan Sporting, E) BSS Sporting Club, F) Railway FC, G) United Sports Club.
GROUP: 2
A) Aryan Club, B) Tollygunj Agragami, C) ATK Mohun Bagan FC, D) Goerge Telegraph,E) Peerless SC, F) Kidderpore SC, G) Calcutta Customs Club.
After the conclusion of the Group League matches the top 3 teams from each Group will play championship knockoout matches.
IFA will soon send a letter to SC East Bengal regarding their participation in the CFL. It is likely that IFA will continue with the process of relegation and promotion in all the divisions of CFL unlike other years. If SC East Bengal did not participate in the tournament then they may have to face relegation.